Introduction to Zen Meditation Workshop

The Introduction to Zen Meditation Workshop provides basic instruction on how to meditate.  The workshop is 2 and 1/2 hours long and it is offered 8 times per year, usually on the 1st Sunday of the month (see schedule below).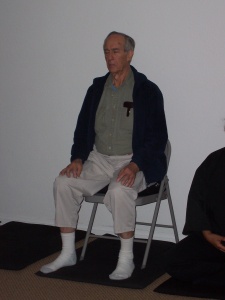 The workshop includes basics of seated meditation, various options for postures (cushions or chairs), techniques for working with breathing and observation of thought.  It includes an introduction to the use of mindfulness practices in daily life.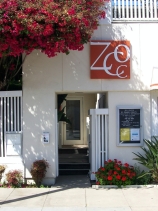 Remaining schedule for 2014:  Sundays:  May 4, June 1, Aug. 3, Sept. 7,  Nov. 2,  Dec. 6 (Sat).
1:30 to 4:00 pm
Includes free follow-up visits to the Center during the month of your workshop
Experiential, lecture, small group discussion, Q&A, handouts
$75.00 (tax deductible) Refund policy below
 Pre-register by 6 pm the Saturday before the workshop.

For information about the workshop leaders, click here
Wear comfortable clothing.  You do not need to bring anything.  We ask that you leave your cellphone or electronics at home or safely locked in your car.
Note:  The Workshop is held on one  Saturday in 2014 (Dec. 6).  There is no workshop held during some months when the Center is offering the Zen Mindfulness Month Program (April, July & November).
To register, choose your workshop date from the menu, then click on the "buy now"  button:
For those who cannot attend a small group session, we offer an individual session.  The fee is $75 and the session is 1 hour and 15 minutes.  After we receive your registration, we will email you to schedule a mutually convenient day and time to meet.  The individual sessions also include the month of free participation at regular Zen center programs.
To register for an individual session, click on the  button below:
You will receive an immediate confirmation of your registration by email from Pay Pal.
Prefer not to use Pay Pal?  After clicking on the "buy now" button, click the "Don't have a Pay Pal Account" option at the bottom of the payment page.  It will then open to credit or debit card options.
Registering for two people?  You will need to register twice. Then please email us at zencenter@zcoc.org to give us the name and email or phone of the second person.
Registering for someone else?  Register using your name and credit card information.  Then please email us at zencenter@zcoc.org to give us the name and email or phone of the person who will be attending.
Refund policy:  For cancellations made before 10 am the day of the workshop, you may choose to re-schedule  or receive a full refund.  For cancellations made later or no-show, you may re-schedule once for a later date, or apply your full fee toward another program, or receive a 50% refund.