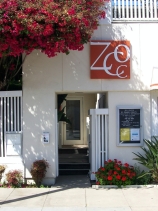 ZCOC offers two introductory programs for newcomers or those who wish to learn how to meditate.  These programs are also designed for those who already have some experience in meditation but wish to learn Zen awareness meditation as well as for those who wish to participate in practice at the Zen Center.
The Introduction to Zen Meditation Workshop is a one-afternoon orientation, with optional follow up sessions for the month included.
Click here for more information on the Introduction to Zen Workshop
The Zen Mindfulness Month Program is a four-week program held on Tuesday nights, with a meditation cushion and workbook included.
Click here for more information on the Zen Mindfulness Month Program