ZCOC   Rummage Sale
ZCOC periodically holds rummage sales.  The next date will be posted when scheduled.
Usually held on a Saturday in the summer, from 8 am to 3 pm. 
We accept donations of items for the Rummage Sale throughout the year, especially books.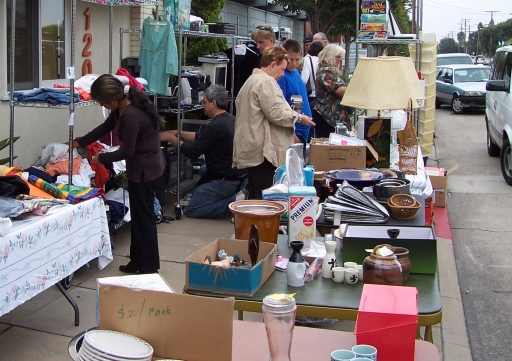 Benefits to you for donating items for sale:
Simplify
Clean up
Upgrade or replace
Be green
Reduce storage and clutter
Tax deductible (ZCOC is a 501(c)3 charity)
Benefits to others:
Proceeds go to the ZCOC prison project (to send books, meditation cushions, etc. to teach meditation to those who are incarcerated) and other Zen Center special projects
Send it forward to someone who can use it
ZCOC will reduce prices to those in obvious need (e.g., children's clothes)
ZCOC will move forward any unsold items, being sure they get to the right place
ZCOC will donate any unsold stuff to Good Will or similar thrifts
The Zen Center will keep items we can make use of
GENERAL GUIDELINES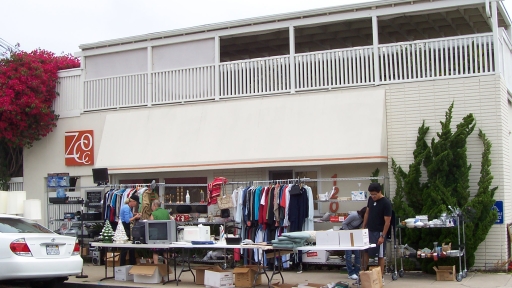 Items should be dropped off before any program.  Ask a timekeeper or work practice leader to help you to you to unload, sort and store them.  He or she can give you a tax receipt. If you are not a Zen Center practitioner, you can leave your donations in the rear parking lot or in the lobby (if open) and contact us for your receipt.
$1.00 minimum price tag on all contributed items (ten cents on the dollar to the value of each item)
If possible, please indicate value by labeling items before bringing to ZCOC (examples: box of books – $1 each marked on box, toaster – $5, laptop – $100)
You may ask for help carrying things and pricing them.
Valuable items over $50.00 may be sold on EBay or Craig's List
We will use the front sidewalk, driveway and back parking lot to display items, as needed.
Please keep in mind that practitioner volunteers will be sorting and handling donations, and your consideration in giving items that are clean, presentable and ready-to-sell will be appreciated.  Take items that cannot be sold for at least $1.00 to the thrift and throw away items that cannot be sold.
"YES" ITEMS
Functioning electronic or electric items (kitchen appliances, lamps, audio, video, cameras computer, power tools, etc)
Flat Screen TVs (not older)
Furniture in good shape
Musical instruments
Cars and boats
Good quality clothes (jackets, coats, dresses, shirts, pants, shoes)
Bicycles, water sports items (boogie boards, surfboards, wet suits), skateboards, exercise equipment, golf and tennis equipment
Books in good condition
CD's, DVD's
If something is good quality but not working and fixable, tape a note on it
"NO" ITEMS
Shabby, faded or worn-out clothes or tee shirts (Take to Salvation Army—they send these around the world to places of urgent need)
Items which you yourself would not pay at least a dollar for at a garage sale
No old TVs (only flat-screen and later)
We want junque, not junk/trash
Items that are stained, faded or torn (rugs, towels, blankets, etc.)
Rusty tools or utensils
Video and audio tapes
Toys or stuffed animals (unless in excellent condition)
Cracked or chipped dishes or glass items
Board games (unless vintage or in good condition with all pieces)
Weird stuff that no one can figure out
Sheets (unless new, unused and in packages)
Tupperware or similar storage unless lids and containers are matched
Plastic water or sport bottles
Stuff that is dirty or smelly
Thanks in advance for your generous donations.