ZCOC responds to requests from prisoners for zafus, instruction materials, readings and books.  Our practitioners become regular correspondents or pen pals, and offer encouragement and support in practice.  We visit those who are in jail, half way houses or other facilities here in Orange County if requested.
The prison project usually meets on 3rd Sundays or during intensives and community work days.  Check the monthly newsletter for dates and next meeting.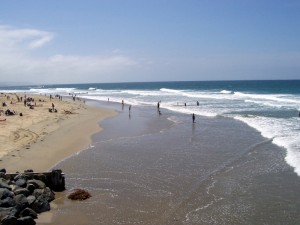 Background note: For three years ZCOC led a weekly Zen group at Donovan Penitentiary.  Due to the death of our sponsor, an increase in our commuting distance, and frequent lockdowns, we discontinued our active involvement in the program.  We continue to be in regular correspondence with many of the men in the group.
For a talk on privatizing prisons by Deborah Barrett, including perspective on our experience offering programs, click here.
For a talk on the death penalty and support of a petition for clemency, click here.
We appreciate donations to cover postage, supplies and to purchase new and used books.  To make a donation, click here.